One of the things that are always on my lists when I travel is to get to see the art around the city, hunting the most beautiful graffiti spread around it. Of course, because they do make the city looks even brighter and cheerful, and also because art is art and it can make our lives way nicer, indeed! But the main reason why I fall in love with graffiti is that, usually, they have a really nice message behind it - it is indeed a way of expressing political, economical and social beliefs and criticisms. When it comes to Dublin, it's no different: you can see the creativity and art flowing around the city and it's easy to get inspired by them. I've put together the murals I like the most around Dublin and the messages they want to tell us. Hope you like and get to see them when coming to our vibrant city!
Subset collective murals
The Subset is a collective of artists, designers, filmmakers and curators, which aims to provoke reflections and encourage dialogues about social issues with their art. Their idea is to turn not only Dublin, but Ireland in general, into an open-air gallery and, therefore, to stimulate the country to be recognized as a cultural trailblazer. Their arts and messages are strong and thoughtful and deserve to be seen!
Climate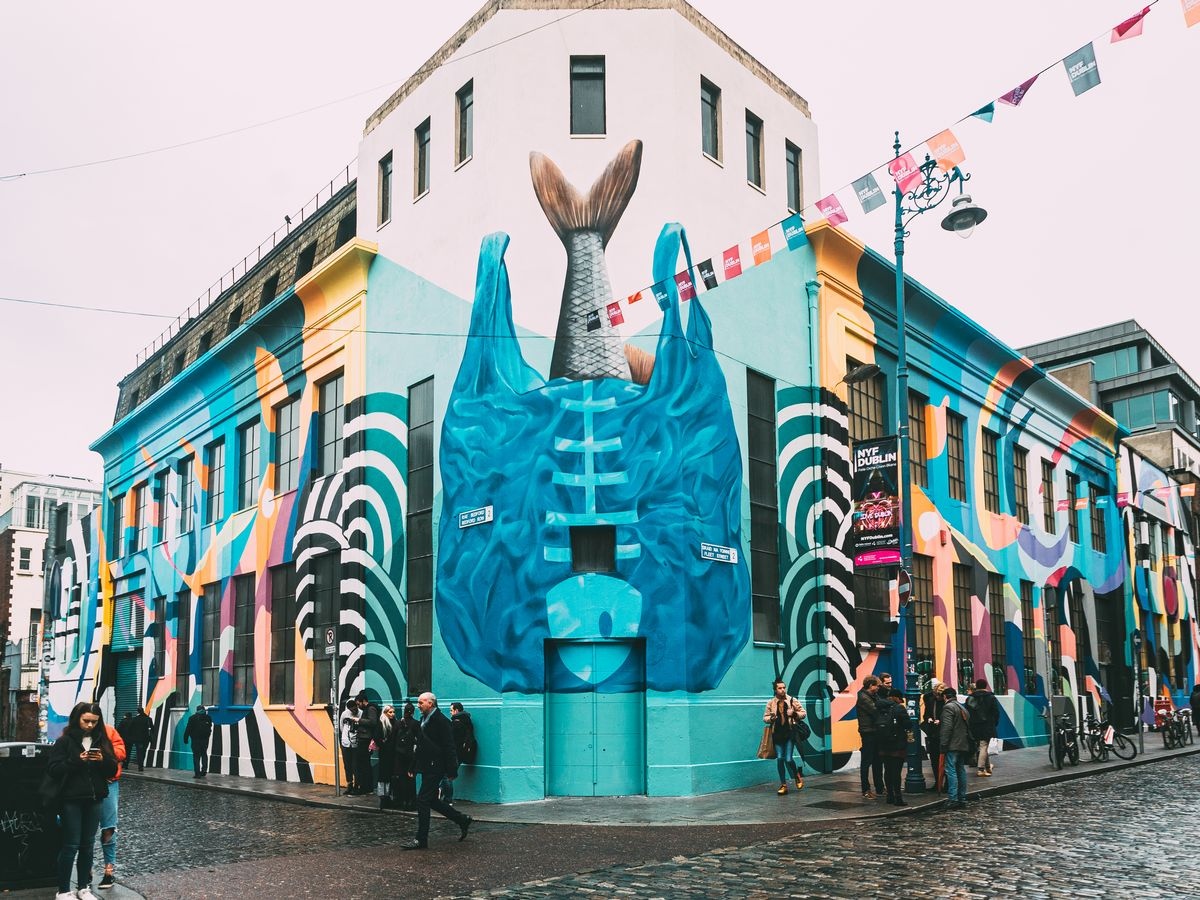 My fave artwork from them is located in the Temple Bar area, painted on the EBS building in Fleet Street, and calls people's attention to a really important subject: plastic waste and its consequences for the oceans. Actually, to go even deeper, they want us to be aware of the percolation of plastic: for being nearly impossible to destroy, plastic only breaks down into small and almost invisible pieces, which doesn't mean that, at this stage, they are not harmful to the environment - they are still there, threatening our animals' life. The painting main image is a fish entrapped in a plastic bag, which makes you reflect straight away. The other parts of the painting represent the shapes of microscopic images of sand, water and plastics - and reflects the noticeable harm the last one makes to nature. The work is part of a bigger project named "Climate", where they created a range of paintings with the main purpose of making people aware of climate change, its reasons and consequences. Isn't it a brilliant wake up call art?
Mental Health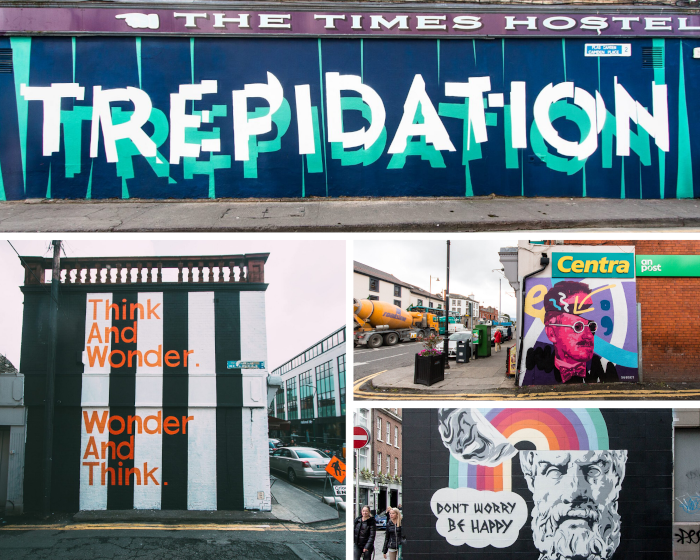 One of the topics I think we, as busy human beings, many times take for granted is our mental health. I'm the type of person who encourages people to stop, reflect, express what they are feeling in some way cause I believe that's how we actually grow and learn. The Subset idea with the "Mental Health" project is to make people reflect on the relationship they have with themselves, and the importance of working on that in order to progress. They also call everyone's attention to one disorder that affects a massive portion of the world's population: anxiety. They have an amazing paint of Epictetus which is one of my favourites and says: "Don't worry, be happy". And indeed, when you are walking around in a crowded city and you see a mural that makes you reflect can bring you a huge desire to stop and appreciate the small things! As Epictetus would say: "we must ever bear in mind that we should not try to anticipate or direct events, but merely to accept them with intelligence".
CORONAVIRUS: The virus area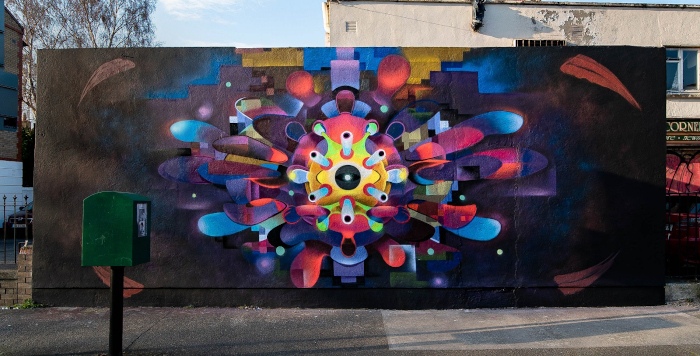 This is their latest work in Dublin and it put the spotlight on the global situation, the projections for Ireland as well as the country's response to the crisis. As they do with all their paintings, they shared their analysis and thoughts about it on their website and this one worth to be read if you'd like to see things from different perspectives. In case you are interested, here it goes!
Love Lane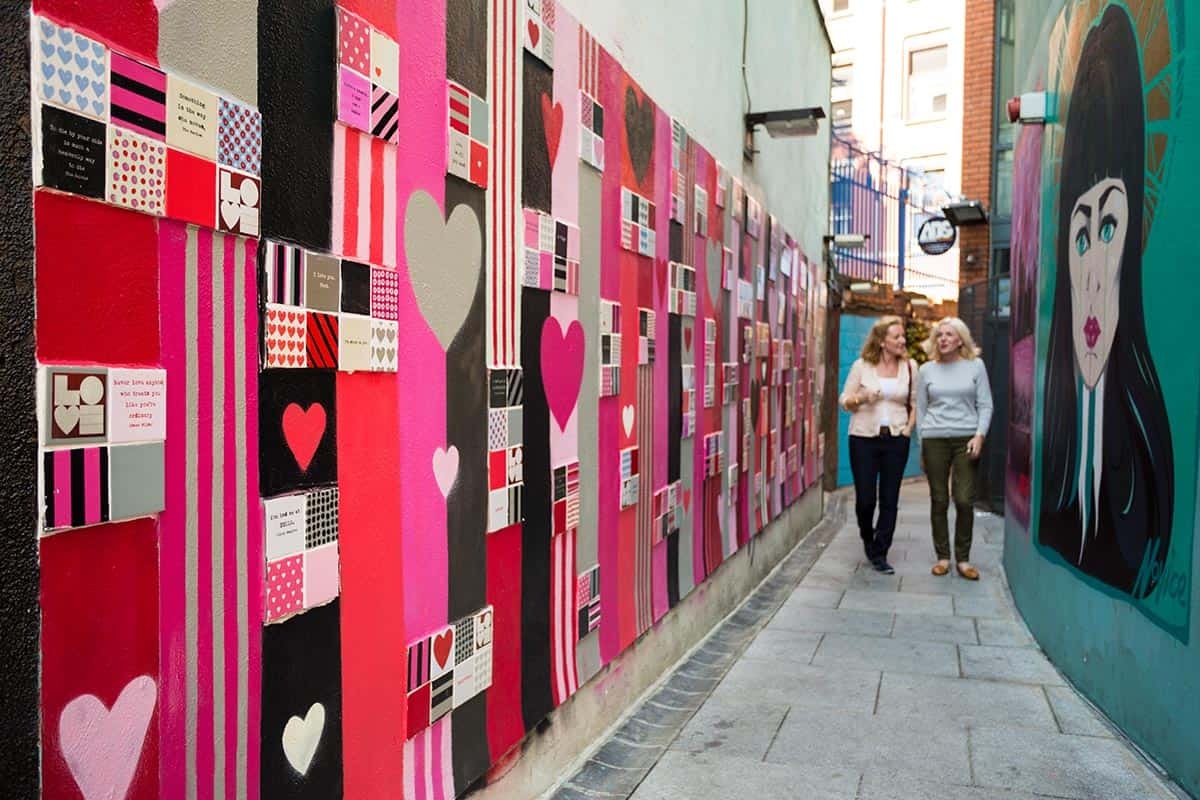 Dublin City Council started a "Love the Lanes" project in order to renovate and make the city brighter and Love Lane, located in Temple Bar, is now one of the most colourful and cutest lanes in the city. If you walk around the Crompton Court, you'll find beautiful street art spread - some spots are perfect for a romantic walk with your partner, having tiles with famous quotes from movies, local sayings and loving words written by famous authors around the globe. It worths a visit!
Camden Street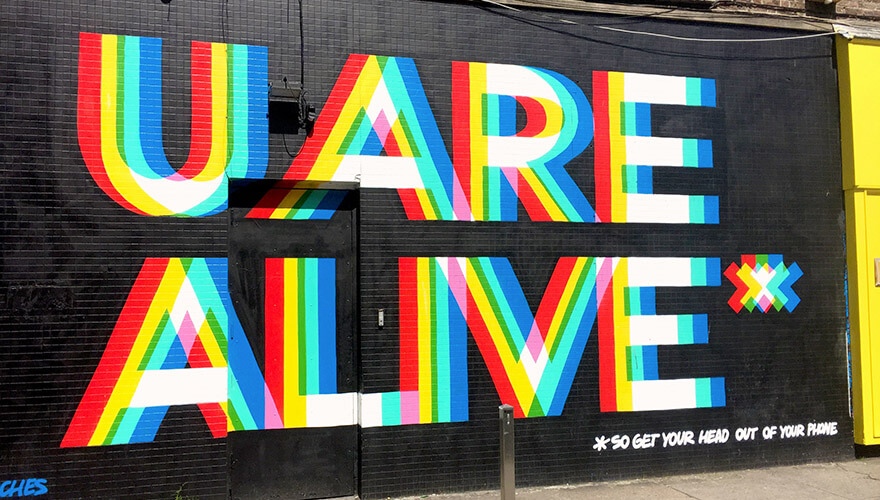 Camden Street has a unique vibe, hosting some really famous and nice pubs and also presenting incredible artworks. The Wheelans, one of the most famous pubs in the city is located close to a lane full of colourful art. You'll also find "U ARE ALIVE" by Arches and MASER, calling people to leave their virtual lives, be aware ad enjoy their present moment. Have a pint and head to see these nice works!
Canbe Hostels

Last but not least: Canbe hostels, which have you covered on the north and south side of the city, are taken by the colourful and good vibes of @m5ifty paintings! They are spread around both properties bringing happiness to our fellow travellers! :)
Enjoy your artistic walk around Dublin!