Your cool terrace hostel
Gardiner House is known for its outstanding facilities, from a fully equipped kitchen to one of the coolest beer gardens you'll find at an affordable accommodation, where BBQ's take place during summertime. It also covers you with a great living room with a pool and foot table to break the ice and encourage that connection between guests; as well as a cosy TV room, where you have computers with free internet access, a huge range of DVD movies and a Netflix login available!
What's more, it is a modern hostel in a historic Georgian building, which carries loads of Irish history and allows you to even sleep in a converted church, complete with stained glass windows, vaulted ceilings and a holy water stoup, the famous and highly booked Chapel Experience!
Everything you want and need is within minutes' walk: O'Connell Street, Dublin's main street, is just five minutes away. Temple Bar, and Croke Park, just 15 minute walk distance. And you're connected to the rest of Ireland and the world with links to buses, trains, boats and the airport.
Whether you stay in a private or shared room, you have access to everything you need to make yourself at home: besides all the already stated facilities, laundry room, board games and free coffee, tea and hot chocolate are also available.
Last but not least: a superb staff is available 24/7 to help and give you the best tips on how to explore Dublin and Ireland in the best style – just pop into our reception! 😊
What's included?!
| | | | |
| --- | --- | --- | --- |
| | Free WiFi | | High Cleanliness Standard Scores |
| | Free Breakfast | | Friendly Staff |
| | 24/7 Reception Desk | | Free Tea, Coffee and Hot Chocolate |
| | Free Bikes Parking | | Cool Terrace |
| | Luggage Storage | | Streaming Services |
| | Bed Linen | | No Curfew |
| | Free Printing | | Daily Deep Cleaning |
| | Security | | Free Walking Tours |
| | |
| --- | --- |
| | Find out more about exploring Dublin and the rest of Ireland: take a look at our Blog page for the best tips and at our Tourdesk to book your adventures in advance! |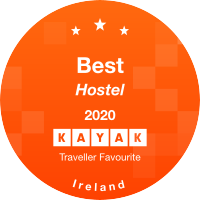 Traveler Rating: 9.2 Excellent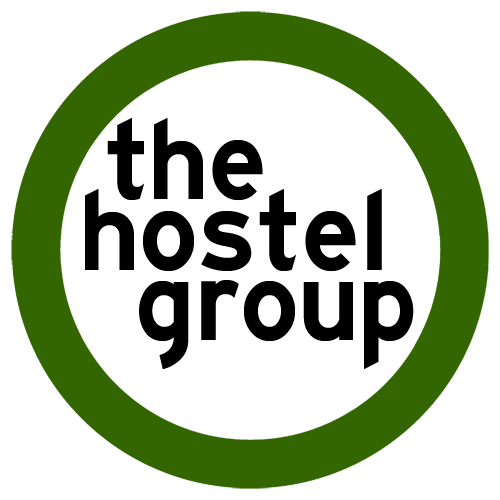 Gardiner House Hostel
My trip to Dublin was my first solo-travel trip ever, so I wanted to stay at a hostel with a homely atmosphere and opportunities to get in touch with other travelers. My search led me directly into the open arms of Gardiner House Hostel, which seemed to be such an interesting hostel with its Chapel Experience. And it did not disappoint! The staff was so welcoming and helpful, and I'm still so thankful for having had the chance to get to know them. Furthermore, there were many things to do within the building (TV room, pizza evening, pool table,…). I slept in the huge 16-bed-room at the chapel and it was such a cool experience! I got to know so many beautiful people from all over the world and did so many fun things with them. I went to the national art gallery, drank a beer at the oldest pub in Dublin, went to a cool bar, and just had the best time of my life! I would definitely recommend visiting Dublin and stay at Gardiner House!
Book Now
Garden Lane Backpackers Hostel
I had a great stay in Dublin at Garden Lane Backpackers. The staff were very helpful on where and what to do in the city. I had a travel delay arriving and they were very good about checking me in after midnight and making sure I was settled and safe! This was very comforting being so tired from travel and in a new city. The cleaning crew were constantly busy keeping all the space tidy and welcoming. I would definitely return!
Book Now