A blessed experience!
Have you ever imagined sleeping in a church while staying at a hostel...? Yes, we know it sounds a bit controversial at first but let me explain...
Gardiner House Hostel is located in a beautiful Georgian building on Gardiner Street Upper which was once home to the Sisters of Charity Religious Order since the 1830's. It all started when Fr Daniel Murray, the Archbishop of Dublin at the time, decided to build 'poor schools' for those less fortunate Catholic children of the city and asked the Sisters of Charity to manage and run these schools.
Our Lady of the Assumption Convent


Gardiner House Hostel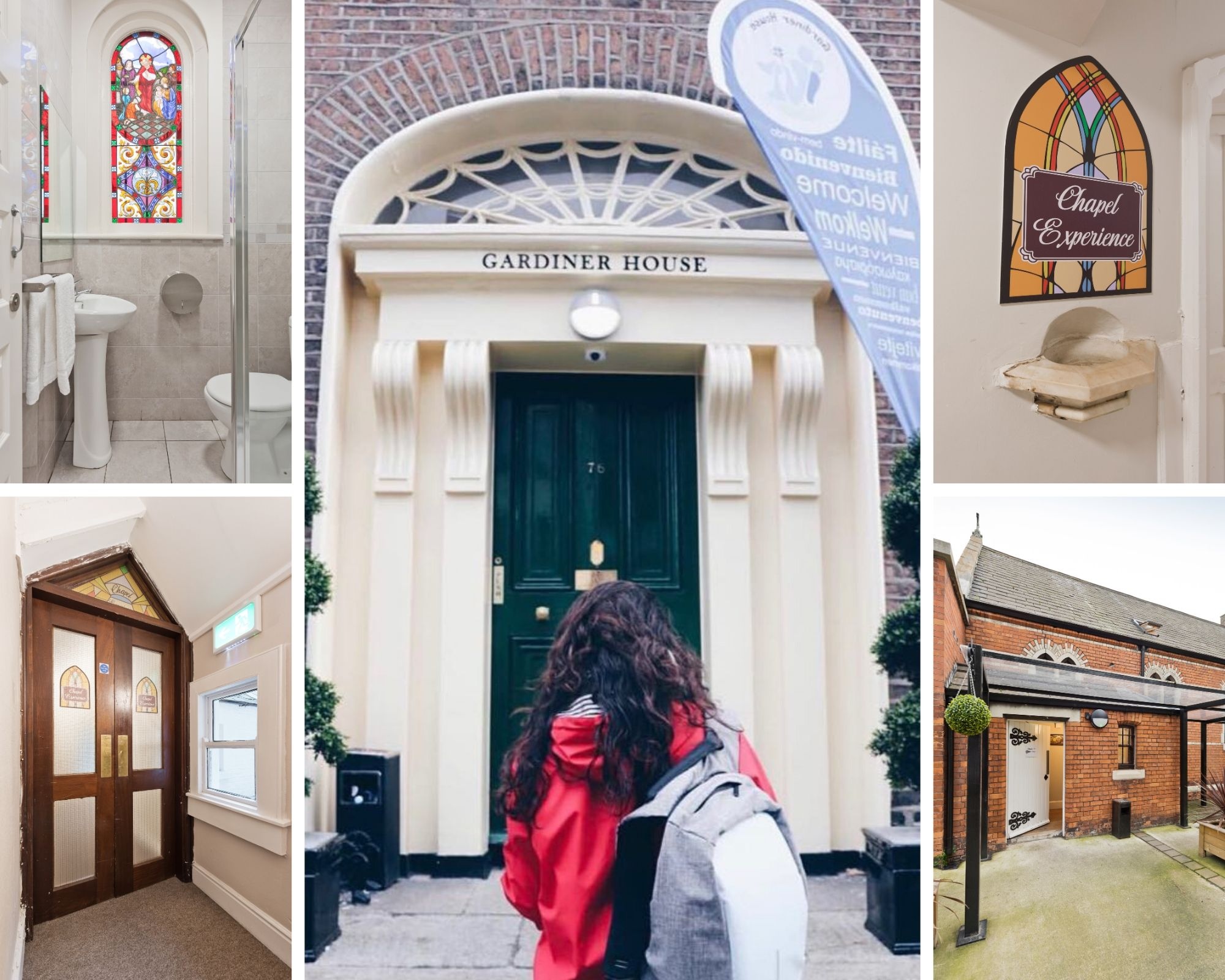 The Convent and School at 76 Gardiner Street Upper (now Gardiner House Hostel) was completed in January 1830 and was blessed under the title of Our Lady of the Assumption. The Sisters of Charity took residence under the leadership of Mother Catherine Walsh.
Since many of the kids pouring in had never experienced a formal education, maintaining a sense of order was a huge challenge for the school's administration who decided to compile a book of all the schools lessons and teachings called "The School Government Book". Due to its great success, the method became a standard of education adopted by many other schools across Ireland, England, Scotland and Wales.
In the proceeding decades, the schools popularity grew and The Sisters had to convert some rooms on the first and second floor to accommodate classes. A notable feature of this can be seen on the banister of the back stairs with a line of wooden knobs fitted to the handrail to deter the children from sliding down!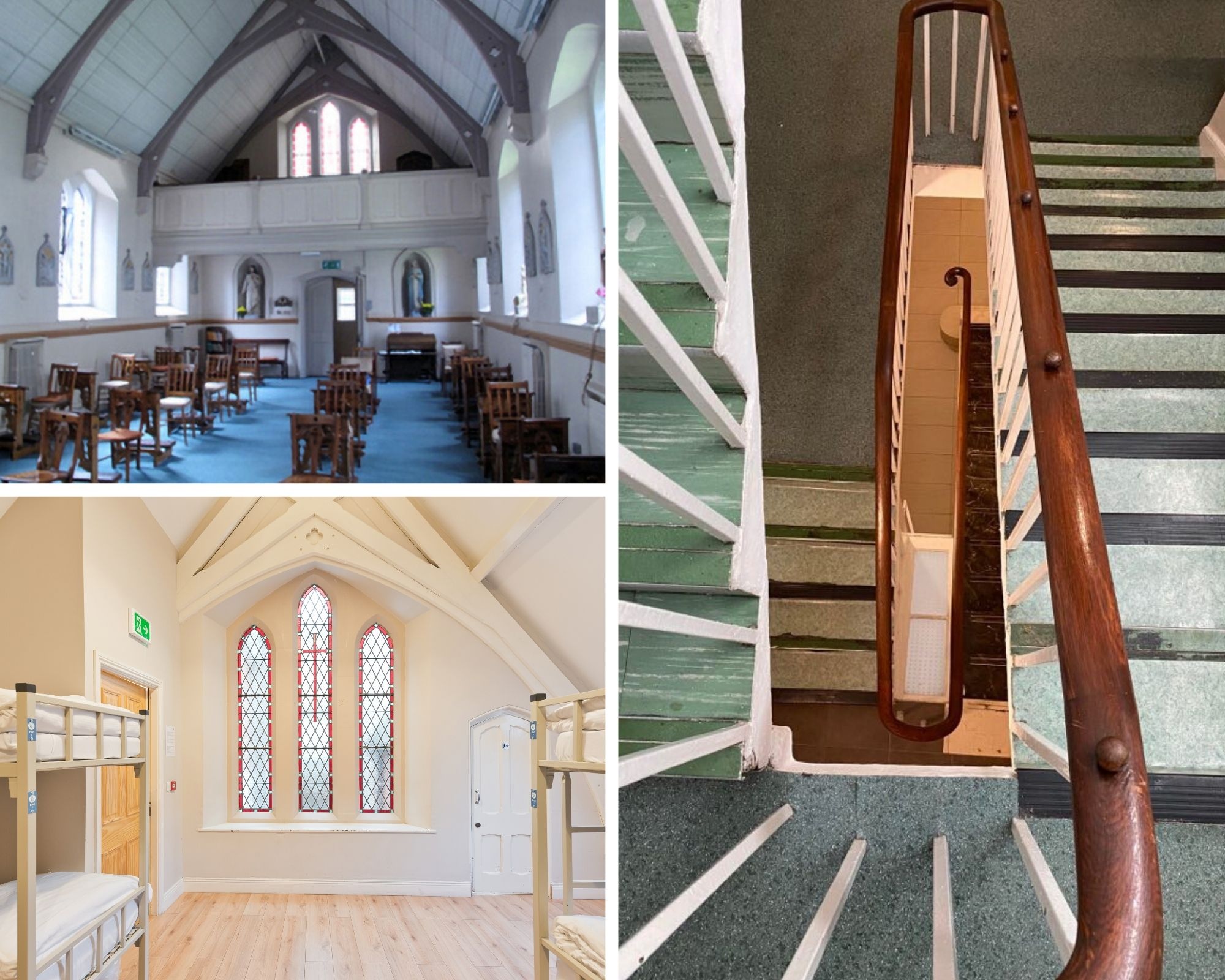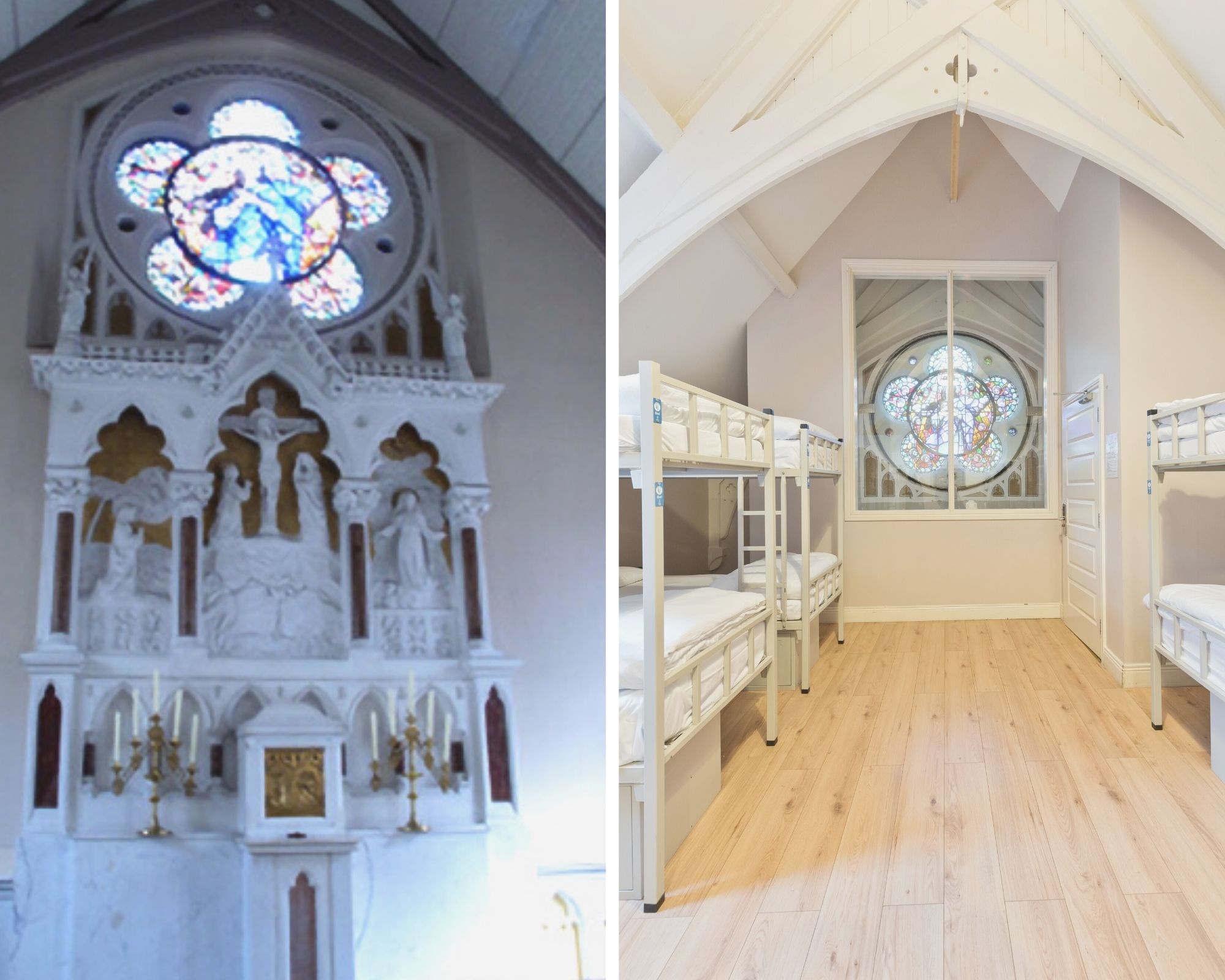 When it comes to the chapel itself, it was ever in demand as Sisters regularly organised retreats which were filled to capacity. The chapel had an organ in the gallery and this was very well utilised to provide music for the hymns which were part of the retreats and sodalities.
Welcome to the Chapel Experience!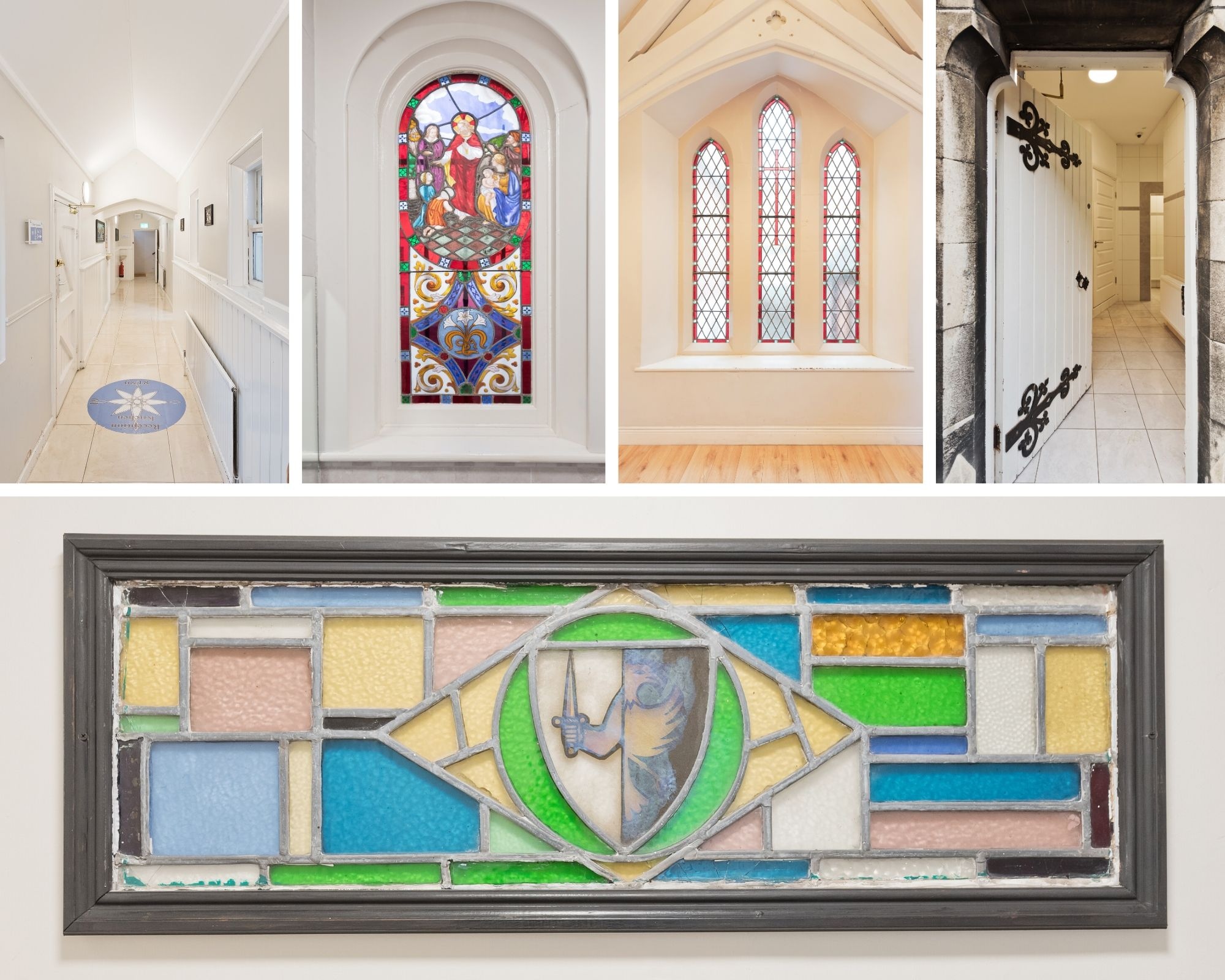 Around the hostel you can still find many original features of times gone by including a collection box on the front railings of the building. A black metal pipe connects a coin slot into a secure cash box in the basement of the building. All donations are welcome ;)
Ornate stained glass windows beautifully light up the rooms of the Chapel just don't forget to bless yourself at the holy water stoup before heading to bed. Can we get an Amen here!?