We miss our busy crazy funny social hostels life! Since we still can't go back there, we are here to share our fave moments at our hostels so far! As a good hostel, encouraging social interactions and connecting people from all over the world is part of our mission and culture, and we do it in a funny, tasty and nice way: promoting small events inside our premises where we offer free food to our guests in house - and they bring good vibes and whatever they feel like drinking. In the beggining some people can be shy, but nothing that a pool/foot table game, a few beers and good company won't sort it out! hehe :)
BBQ IN THE BEER GARDEN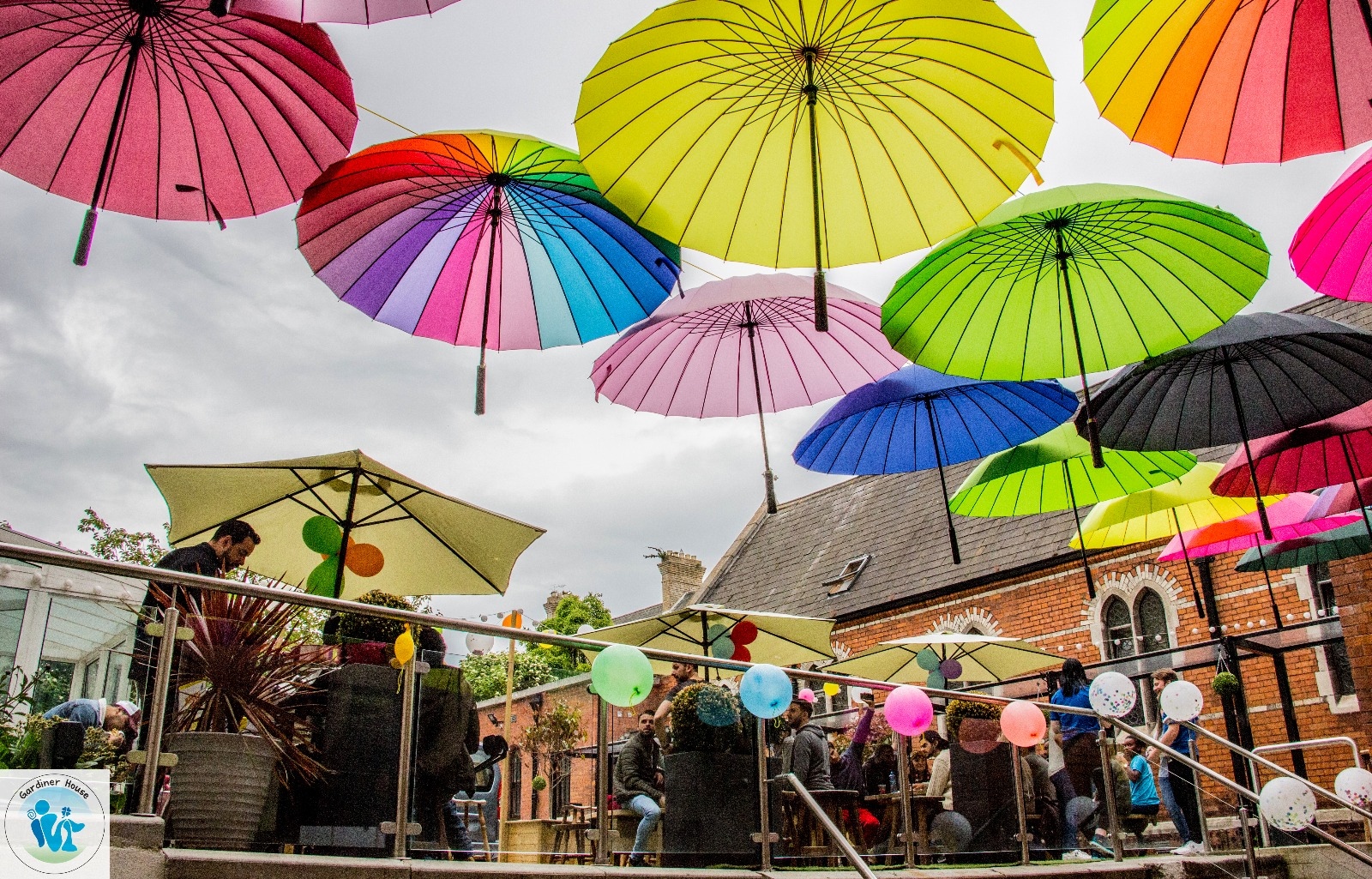 Especially during the summer time, this is our fave one! Our hostel Gardiner House, besides being sited in an old georgian building that used to be a convent - which allows our visitors to live the Chapel Experience -, has a wonderful beer garden, where our guests love to meet up! The garden gets full of colours, life, good vibes and happy guests! We can't wait to be able to get together and enjoy a sunny day outside again!
WE ♥ PIZZA NIGHTS!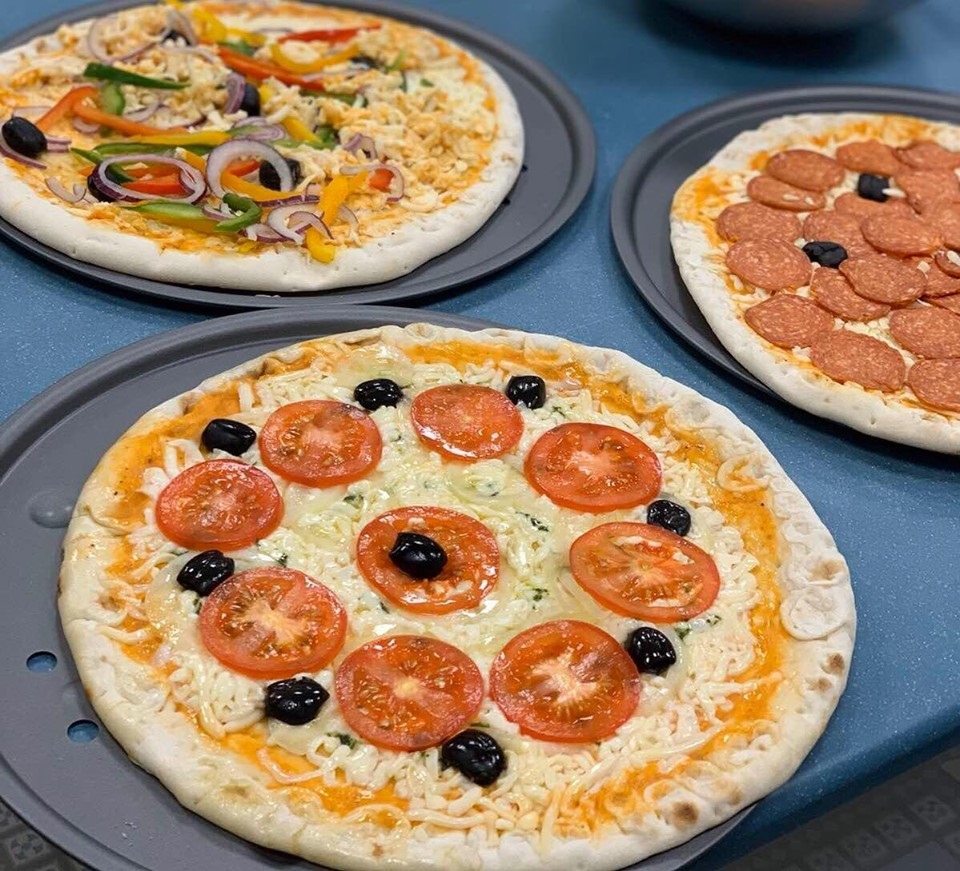 Who doesn't like pizza, right? Besides being easy to manage and prepare everything, pizza nights are the ones that pleases the highest number of guests at once - of course the vegetarian version is important!
The last one we had at Gardiner House was in February 2020, and it was prepared with much love by our super chef from The Wooden House!
After all the work done, we got all together for a few drinks and some fun at our living room, and here I present the winner team of our pooltable tournament (sorry about the quality of the photo, but we struggled to win and it deserves to be shared! hehe) :D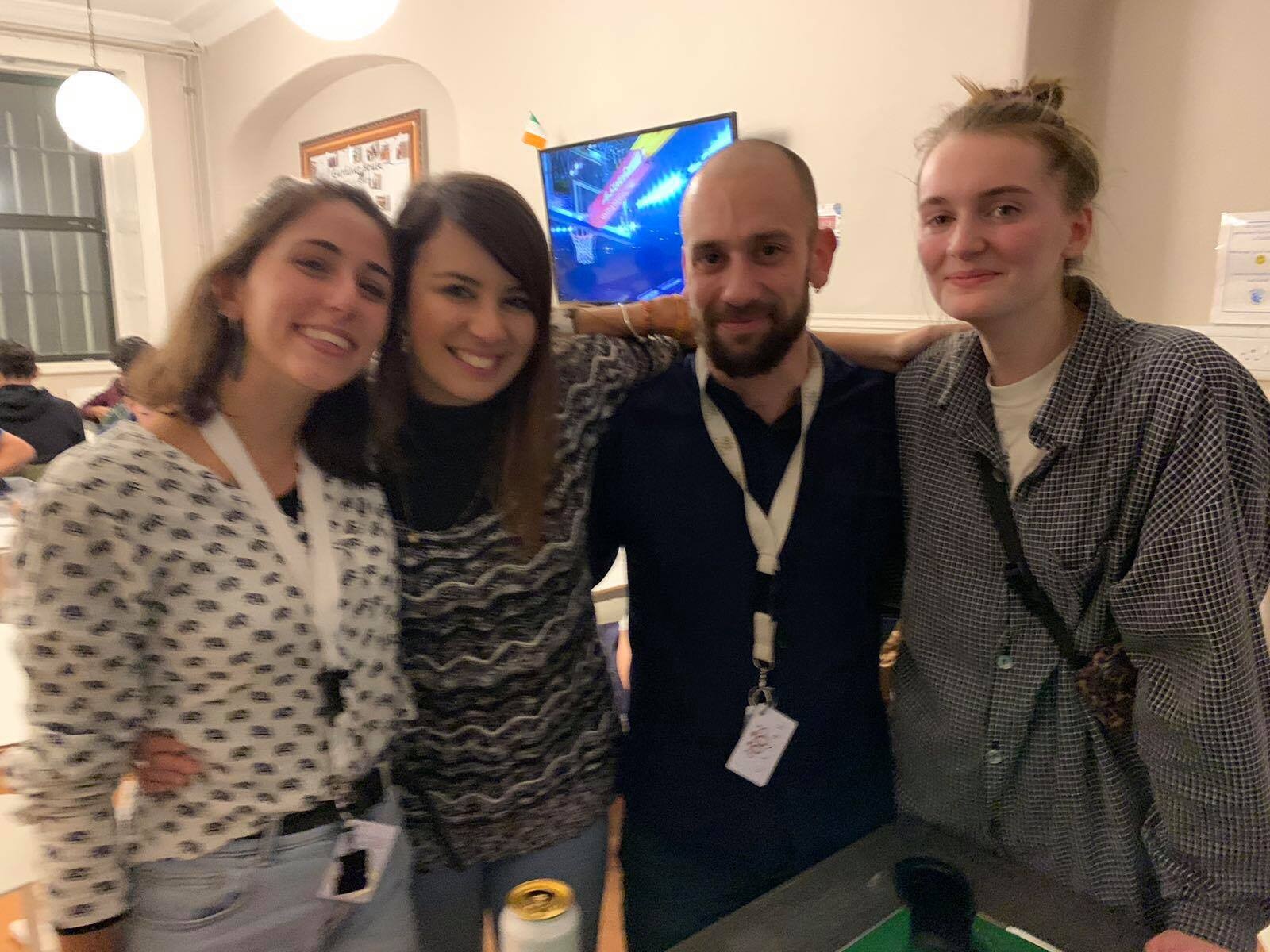 SNACKS EVENING
We love hosting snacks evening at our lovely Garden Lane Backpackers hostel, situated close to St Patrick's Cathedral! Since our kitchen is located on the top floor, which has a balcony, it's always a good idea to host events in the evening, watching the night falling while enjoying a beautiful view of Dublin - the sunsets there are incredibly charming (place the mouse over the pic to see the sunset photo :)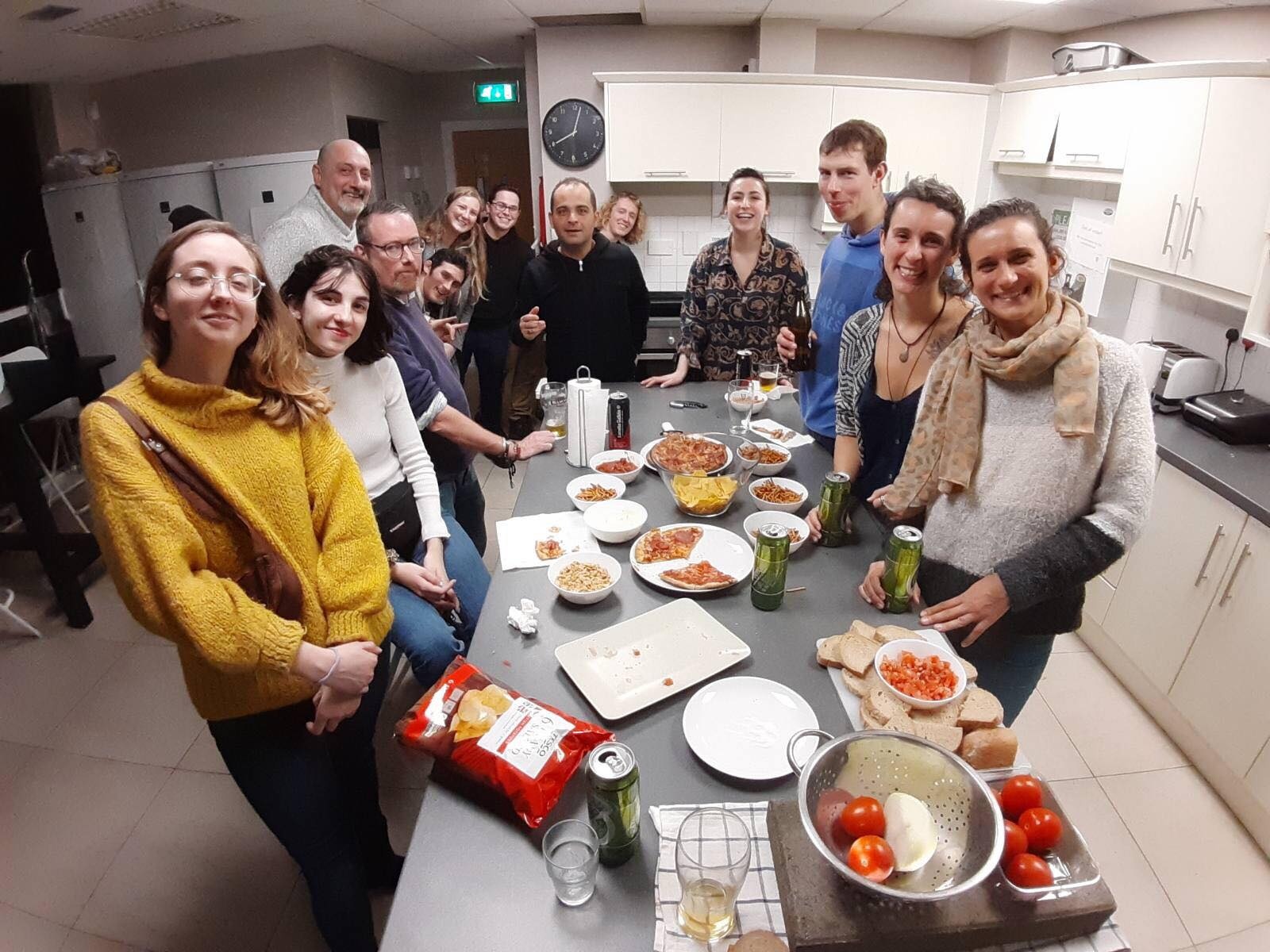 MOVIE NIGHT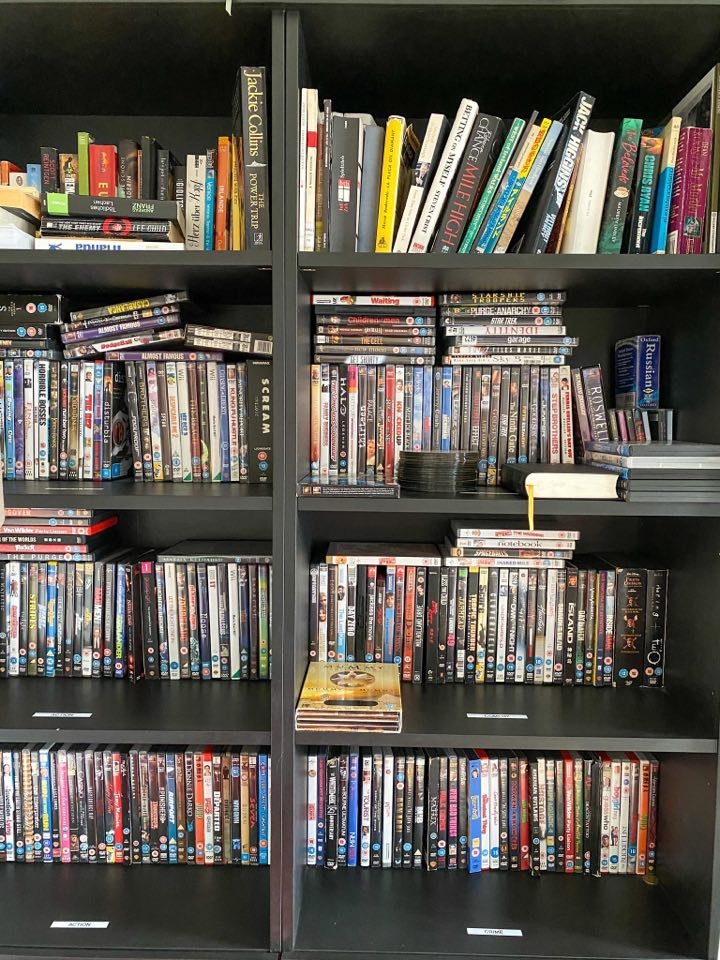 They are always a good idea, specially for frozen winter nights! Besides having Netflix available 24/7 for our guests, we do have a huuuge range of DVDs at our TV room as you can see in the picture! :D Whenever having a movie night, it's up to our guests to decide what they want to watch - and then we prepare the popcorn and here we go! :)
FIFA TOURNAMENT
We've done it here a few times on out TV room and we had great craic! As a reward, the championship winner got a pack of beer - simple and easy and, specially if you don't have the skills like me, laughing is guaranteed! :D
We had plenty of new and different activities planned for this summer which are, unfortunately, postponed until we are back to our social lives!
So for now, if you have any memories at out places that you'd like to share, use #canbemoment and tag us at @canbe_hostels to be featured! :) And if you are planning a trip to Ireland when travel is safe again and are planning to come and stay with us, keep an eye here and on our instagram, we'll come up with special offers very soon!
See us soon, dear readers!