Did you know that Ireland has almost 1,500km of coastline? And of course, we want to preserve it! Between the many ways of doing so, one of them is becoming more conscious about our disposal process in many ways, including being more responsible when flushing our toilet. Besides causing pipe blockages, flushing items like wet wipes can damage our marine environment. And wet wipes are not all about it. There are actually many products that are discarded down the toilet in high numbers on a daily basis that can cause big problems to our oceans, and they are known as "The Dirty Dozen", according to the Think Before You Flush campaign.
As one of our initiatives to go more sustainable and raise awareness among our guests and staff, Canbe Hospitality supports the Think Before You Flush campaign, created by the Clean Coasts Programme, spreading the message around our properties and highlighting it to our guests. Today we want to share what the Dirty Dozen is about so we can make sure we dispose of them in the right way, and also tell you what the incredible Clean Coasts Programme is about! Check it out! :)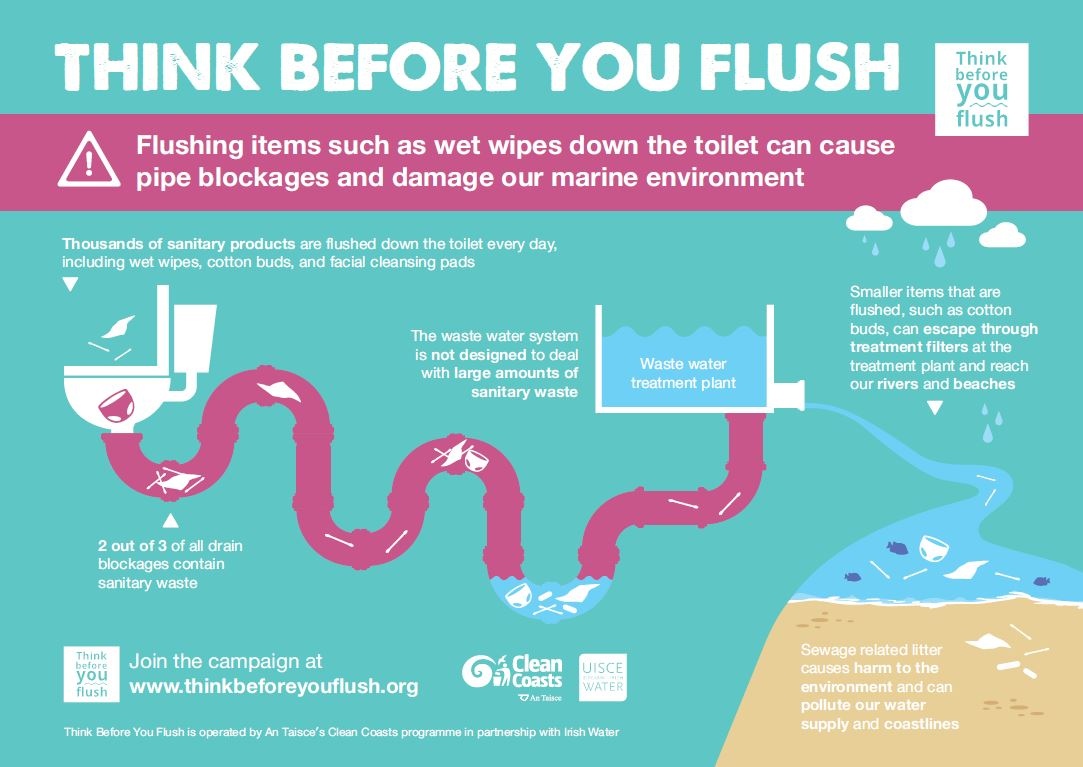 The Clean Coasts is an Irish programme which aims to improve our coastal environment through, in their words:
Organising 100s of beach clean-ups each year
Mobilising thousands of volunteers, removing large quantities of marine litter from our coastline.
Promoting and facilitating coastal clean-ups and marine litter surveys.
Aside from the Think Before You Flush campaign, they also run several others to bring awareness and engage people with this cause, both locally and internationally, like the #2minutebeachclean and Beat the Microbead campaigns. The dirty dozen is part of the Think Before You Flush campaign, and it was thought to help people understand how they can be more responsible when disposing of.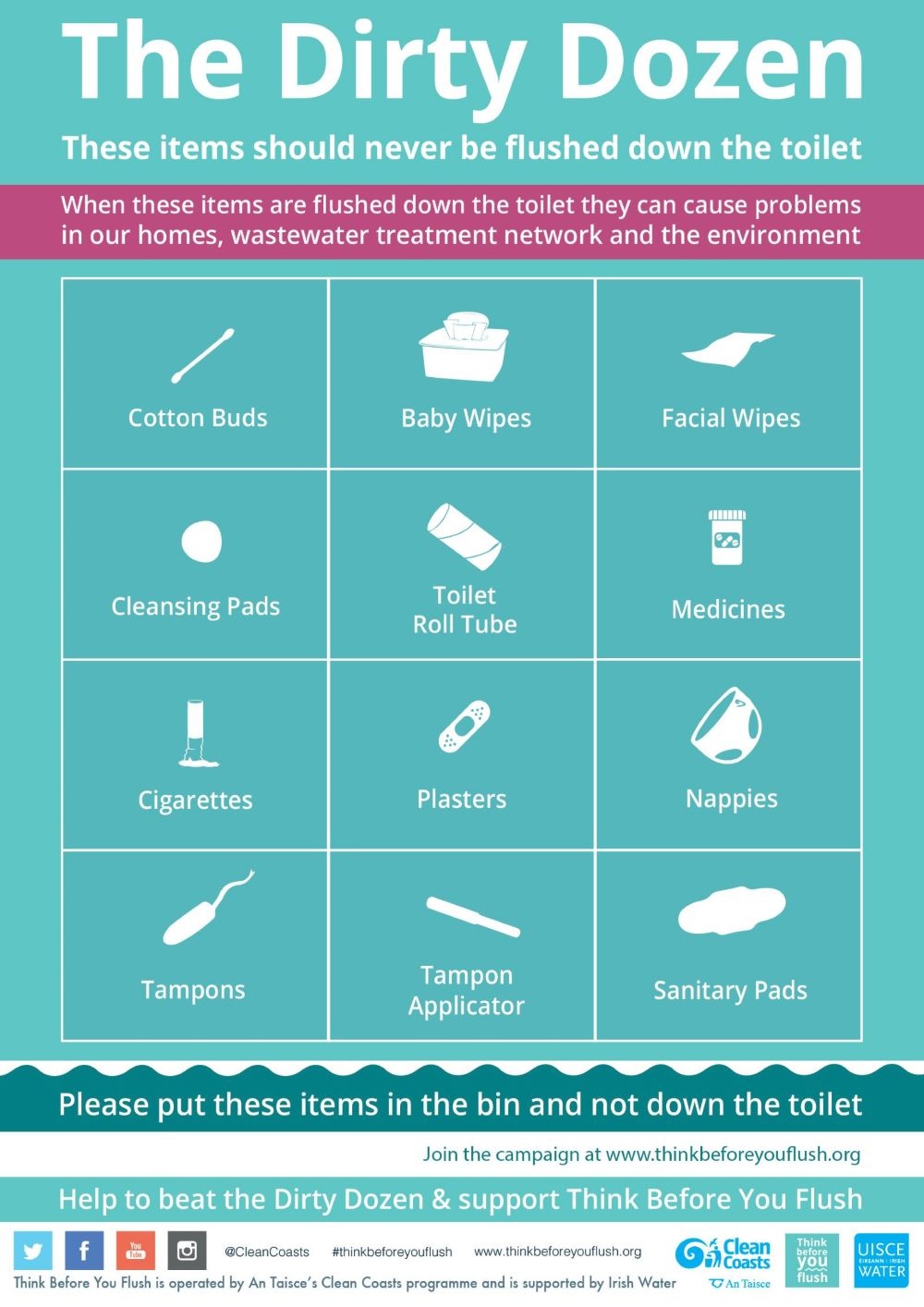 To avoid our guests to dispose of the regarded items down the toilet, we make sure to have the sign above as well as keep one small bin in all our toilets! Now: let's beat the Dirty Dozen and keep our coasts clean together?