Health & Safety
Dear Canbe Guests,
Much has changed and, with unprecedented times come unprecedented measures. Part of our mission is indeed to deliver a lifetime experience but our first concern will always be our team and guests' safety, no matter what. That's why we are here, to make sure you know that your health matters more than ever and that we are working accordingly to HSE (Irish Health Services), Failte Ireland (Irish tourism trade support), and Government guideline protocols to keep our cleaning and hygiene standards even higher than it used to be.
In order to be able to assure you we are applying all the prevention measures to keep our and your safety when welcoming you to all our properties, we have been certified by Failte Ireland, the National Tourism Development Authority, by signing up to their Safety charter, which confirms that:
We are agreeing to follow the recommended cleaning and safety guidelines

All staff gave completed hygiene and safety control training

We are subject to being spot-checked

Therefore, in light of all the prevention measures needed from now on, most of our procedures, from check-in to check-out, front and back of the house, have been reviewed and updated accordingly. Also, on our confirmation email, our guests are being invited to visit this page to make sure they are aware of all the measures and ready to put them into practice while in-house. We are fighting it together!
Hygiene practices
We have reviewed our hygiene practices and trained our staff to follow HSE, government, and Failte Ireland guidelines protocols and keep the highest possible cleaning standard, allowing our guests to enjoy a safe experience. Our housekeeping team is rocking, deep cleaning all bedrooms/dorms every day, common areas at least twice a day, and toilets four times on a daily basis; making sure all the following points are being checked and cleaned accordingly.
New guidelines are also in place at our receptions, where all surfaces and touching places, including keyboards, telephones, room keys, and card machines are disinfected by our front desk agent as many times as needed throughout the day; also including disinfection of the whole area when handing over to the next shift.
All the safety materials, like gloves, masks, and hand sanitiser are being provided to our staff to guarantee they are protected, so they can keep you protected.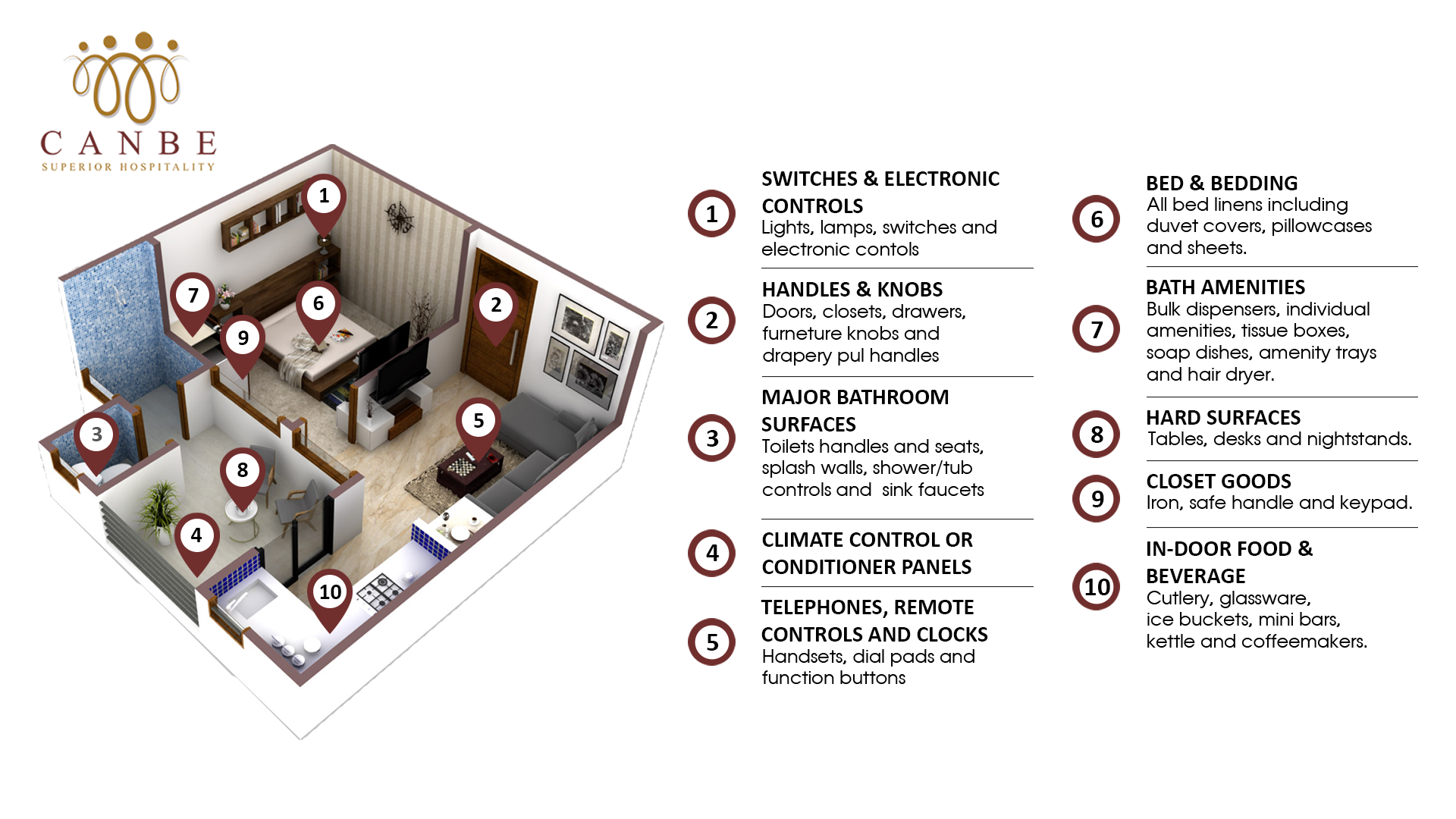 Social distancing and new procedures
With signs and reminders distributed around our premises, we are ensuring our guests keep the required 2 meters distance. But this is not all about it: as all personal direct contact should be avoided, some measures to ensure social distancing have been implemented.
Starting from the check-in time, we have a few changes. As a standard procedure in the hospitality industry, guests are required to provide their IDs to be able to check-in. Back in the old times, we would ask our guests for their IDs to check and scan them. Although, in order to adapt to this new reality, a contactless check-in will be available - please contact us for further info. Still, during check-in, the registration card with reservation details and fine print (which needs to be signed) will no longer be printed but displayed on a Signopad instead so we can make sure this is disinfected before and after each user - and it also helps us to go paperless, one of our 2020 goals! ♻
Hand sanitisers are available at some strategic points around the properties and cashless payment is preferable.
Flexible policy
We understand how flexibility is highly appreciated at the moment and we want our guests to book their holidays with the peace of mind of free cancellation. Here on our website, you will find the best deals and the following flexible policies:
- Super Standard: 10% OFF and free cancellation up to 3 days prior to arrival;
- Winter Break: 15% OFF, minimum of a 3-night stay required, and free cancellation up to 3 days prior to arrival;
Tip: you will always pay less if you book direct with us!
Any further questions? Drop us a message here and we will get back to you shortly.